Contact

Address:
Zhengzhou city in China.

Phone:
0086-371-86151827

Email:
[email protected]
The type 435 industrial washing machine
This is the equipment the type 435 industrial washing machine.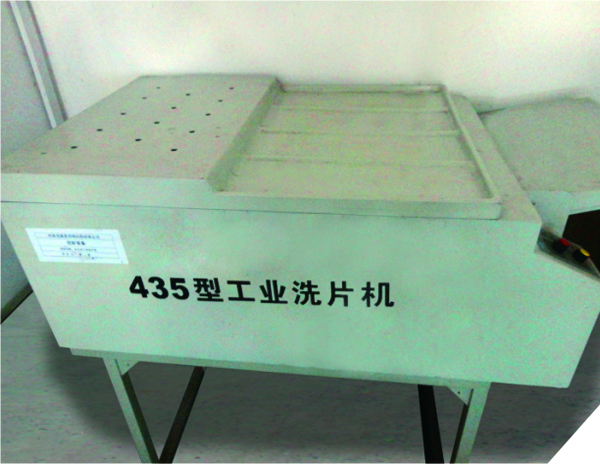 Bebon is a professional steel plate mill. We can offer a series service of steel such as steel cutting, turning, bending, non-detectitive testing and Z test. Industrial washing machine 435 is used for washing and rinsing the film industry. The design elements are: the upper left side of the opening type.
Industrial Washing Machine Specification:
Maximum washing capacity: 80mm Industrial film 5pcs together washing, the length not limit, with guide groove.
Film-out mode: on film-out, back film-out, freedom choose.
Width of film-in mouth: 435mm.
Drug tank capacity: 8L
Rinse film Variety: X-ray, NDT and other industrial film.
Industrial Washing Machine 435 Features:
Strong electrical part of the use of advanced electrical control principle, unlike the alternating current into direct current necessary to weak control, the motherboard is a high-tech integrated circuits, electronic components fewer and volume smaller. The use of AC motors resolved DC motors need the voltage conversion, carbon brush wear, easy to bad gun probe shortcoming. The reduction in electronics components, failure is almost zero design. Universal Design All English LCD display, an intuitive understanding of the working state of medicine, extending the medicine's use of time, universal knob switch, easy to understand, may at any time according to the conditions need to be replaced.
For NDT and steel bending, please feel free to contact Bebon. We have 435 industrial washing machine and steel bending machine.