Contact

Address:
Zhengzhou city in China.

Phone:
0086-371-86151827

Email:
[email protected]
Steel structure cross column
Steel structure cross column has the advantages of good flexural bearing capacity, good ductility and seismic capacity. But it's torsional performance is poor compared with circular tube, box column, especially in high axial compression ratio, it's easier be deformed. Cross column performance will be better when combined with reinforced concrete column.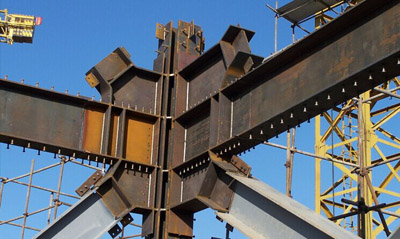 1). Steel bearing bracket of the industrial structures
2). Steel piles and supporting structure of underground works
3). Industry equipment structure like petrochemical and power
4). Large-span steel bridge components
2. Material Grade: SS400,Q235B,Q345B,etc.
3. Standard: GB,JIS,ASTM etc
4. High &width: 100-900mm
5. Thickness: 6-40mm
6. Length: 6-12m or customered
7. Further treatment: Galvanized etc
We are a professional supplier of steel structure cross column. We have departments including special equipment, design, production, quality control, security. We can have workshops like electrical, welding, holing, cutting, forging, assembly, heat treatment, machine processing.
We are a growing company, in the middle of china let's us save worker costing, so this is how we keep good quality and competitive prices for global valued customers.