Contact

Address:
Zhengzhou city in China.

Phone:
0086-371-86151827

Email:
[email protected]
Professional Design and Professional Blanking
Base on annual 1000,000tons stock material, Bebon can shorten the cycle of incoming of steel plate, effectively reduce customer stock and stock fouds, with the MES and
automatic nesting typesetting
software as the basis, improve the comprehensive utilization rate of steel plate, reduce the waste of resources and loss of quality of cost in cutting.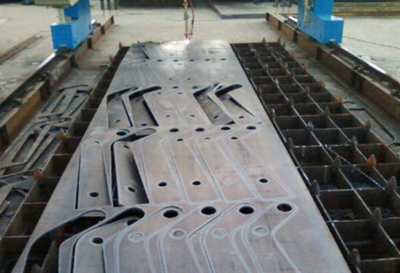 With the
CNC flame plasma cutting
as the security, achieve timely and efficient providing the customers with various types of steel plate cutting parts.