Contact

Address:
Zhengzhou city in China.

Phone:
0086-371-86151827

Email:
[email protected]
Container house
Bebon is specialized in manufacturing Container house. Bebon Strictly control the construction quality and Bebon is certified by ISO 9001. The container house are in different types: Prefab flat pack office, living room, container house.;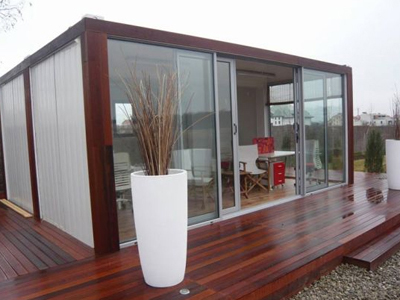 10' container house size: 3027x2435x2591/2791mm
20'container house size: 6055x2435x2591/2791mm
30'container house size: 9000x2435x2591/2791mm
40'container house size: 12192x2435x2591/2791mm
Roof container house size: 0.5mm color-bond steel sheet roof
Floor container house size: 18mm plywood board& fiber-cement board+1.5~3.5mm vinyl sheet &15mm bamboo flooring
Container house Window: UPVC double glass tilt& swing window with Aluminum. Roller shutter, push and pull sliding
Container house External door: Steel security door
Container house Internal door: UPVC internal door& Aluminum frame sandwich panel door
Container house external wall panel: 50/60/75/100/150mm sandwich wall panel
Container house internal wall: 50/60/75mm sandwich wall panel
Container house ceiling: 50mm EPS& rock-wool sandwich ceiling panel
Container house sanitary: White ceramic
Container house Kitchen: MDF cabinet surface with lacquered paint and bench top with quartz stone
Electrical fittings: Wiring, power point, switch, light, circuit-breaker etc
Gutter: PVC gutter with down pipe.
Container house can be used in office, villa, living room, prefab house, Carport, Hotel, House, Kiosk,Booth room, and so on