Contact

Address:
Zhengzhou city in China.

Phone:
0086-371-86151827

Email:
[email protected]
Light section steel structure
Light section steel structure
is very popular in the world. Light section steel structure are widely used in kinds of exhibition halls, market projects, steel warehouses, curtain walls, sports venues, workshops, railway stations, roof constructions, steel stores, and factory buildings, etc.;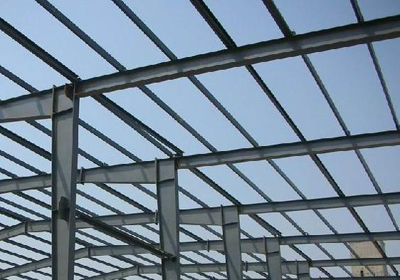 Structure office building, Structure shopping mall, structure foot bridge,lifting garage, structure steel gymnasium, advertising board, container house, structure steel storage, truss girder/ lattice girder.
1, Anti-knock: It will use cold rolled bending material and structure steel products in triangle type on the roofing surface. This structure system gain more ability on anti-knock. It can leave well in magnitude 7 quake.
2, Wind resistance: Structure steel has good anti-deformation feature.And the building weight is much less than the weight of brick-concrete structure. The structure steel building can defend the wind of 70m/s.;
3, Durability character: The light structure steel building are built with cold rolled galvanized structure products with small thickness. The structure products has the good weather resistance. Structure building can be used more than 100 years.;
4, Sound insulation character: Light structure steel use hollow glass for the windows. It make the structure building has the best sound insulation character. 5, Health: Structure steel building use the green structure steel material, it can be recycle. There is no pollution for this kind of building.;
6, Comfortable: Structure steel building have the comfortable ventilated proof. The environment in the structure building is never too wet. People can enjoy goo breath in steel structure building.;
7, Environmental protection: the recovery rate of the raw material is 100%
8, Energy saving: the structure steel building will use high energy efficient wall, which could catch up to 50% of energy saving standard.