Contact

Address:
Zhengzhou city in China.

Phone:
0086-371-86151827

Email:
[email protected]
Crane stand beam, supporting beam, crane leg
Crane stand beam, supporting beam, crane leg
is by using steel plate weld into box structure column, it has the advantages of safety, good stiffness, and usually used for large tonnage and super large tonnage portal gantry crane. But, it also has the disadvantages of costly, big deadweight, poor resistance to wind.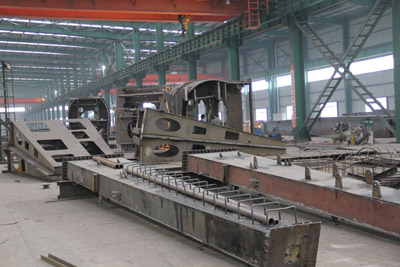 Safety features - Gantry Crane Four Legs
Safety is the most important issue for crane. To ensure the safety, the following
safety devices
are equiped in DG cranes:
Crane traveling limit switch
Weight overload protection device
Lifting height limit device
Voltage lower protection function
Phase sequence protection function
Emergency stop function
Rain cover for outside hoist, driving units, electrical cubicle.
Warning indicator: flashing lights and warning sound.
Wireless infra-detector for anti-collusion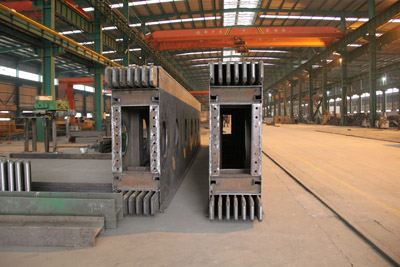 1.Because gantry cranes ride on the ground rather than on overhead runways, they don't require a runway structure.
2.Nor do they usually require concrete foundations.
3.Their installation is fast and simple.
4.Depending on the environment and application, gantry cranes can sometimes provide the same material handling capabilities as a comparable bridge crane system, but with a significant cost savings.
5.Simple and compact structure
6.light weight
7.steady performance
8.easy maintenance
9.less wastage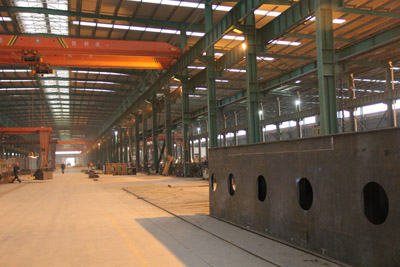 We are a professional supplier of Crane stand beam, supporting beam and accessories for bridge crane and portal crane. We have departments including special equipment, design, production, quality control, security. We can have workshops like electrical, welding, holing, cutting, forging, assembly, heat treatment, machine processing.
We are a growing company, in the middle of china let's us save worker costing, so this is how we keep good quality and competitive prices for global valued customers.