Contact

Address:
Zhengzhou city in China.

Phone:
0086-371-86151827

Email:
[email protected]
Automatic submerged arc welding machine
This is the equipment Automatic submerged arc welding machine.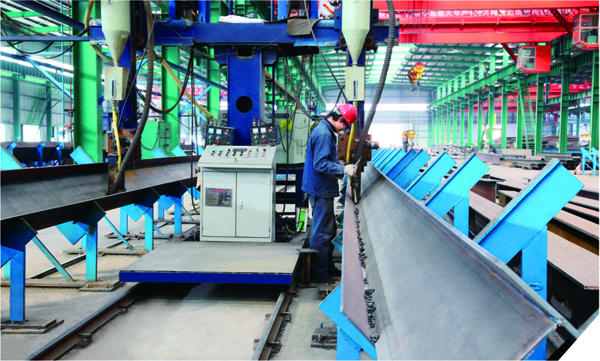 Submerged arc welding is continuously sent to wire as the electrodes and filler metals. When welding, the welding area covered with a layer of granular flux, arc burning under the flux layer, the wire end and local parent metal melting formation of weld. Submerged arc welding (SAW) may be fully automatic or semi-automatic. SAW is normally operated in the automatic or mechanized mode, however, semi-automatic (hand-held) SAW guns with pressurized or gravity flux feed delivery are available. The arc is flat and is maintained between the end of a bare wire electrode and the weld. The electrode is constantly fed into the arc as it is melted. In the automatic version of SAW, this is achieved by a set of rollers driven by a controlled motor to ensure that the wire is fed into the arc at a speed rate that is equivalent to the rate at which the electrode is melted. The arc length remains constant as a result.
A layer of granular flux provides a protective cover beneath which the welding occurs. The blanket is created as some of the flux becomes molten. The remainder of the flux is recovered and reused, unless it has become contaminated.
The SAW equipment components required for submerged arc welding. SAW equipment consists of a welding machine or power source, the wire feeder and control system, the welding torch for automatic welding or the welding gun and cable assembly for semiautomatic welding, the flux hopper and feeding mechanism, usually a flux recovery system, and a travel mechanism for automatic welding.
Bebon is a professional steel pipe manufacturer in China. We can offer submerged arc welded pipes, seamless steel pipes and electric resistance welding pipes. For SAW pipes and SAW pipes additional sevice, please feel free to contact us.