Contact

Address:
Zhengzhou city in China.

Phone:
0086-371-86151827

Email:
[email protected]
Radial drill
This is the equipment Radial drill.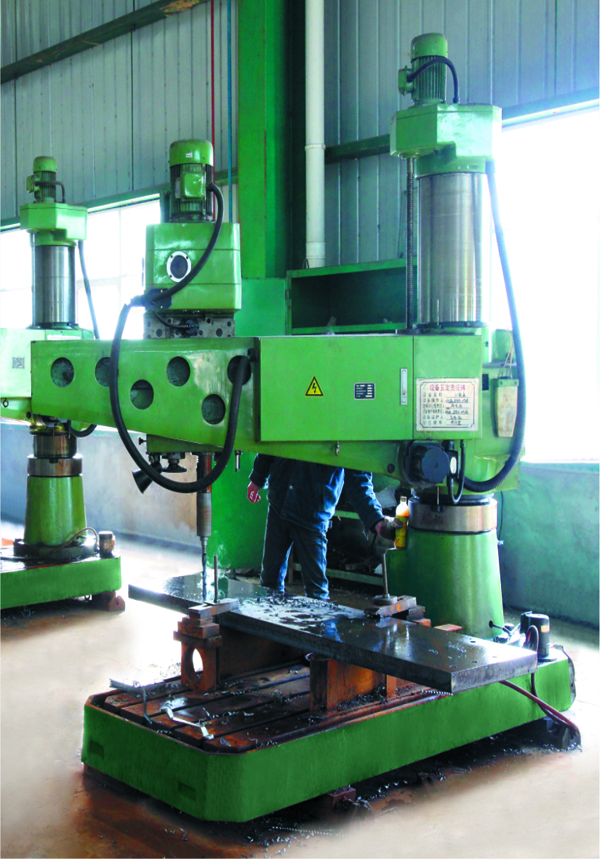 Advantages:
The machine is suitable for large-sized work-pieces and suitable for one-off production, batch production as well as integration in production lines. It has extensive adjustment and upgrade capabilities to create a drilling centre. Radial drilling machine has wide applications: drilling, boring, reaming and thread cutting.
Parts:
Spindle box can move on the rocker arm, and with the rocker arm round pillar of rotary drilling machine (see chart). Rocker arm also can move up and down along the column, in order to adapt to the different heights of workpieces. Smaller artifacts can be installed on the workbench; the larger the workpiece can be directly on the machine tool base or ground. Radial drilling machine is widely used in single piece and small batch production, the volume and weight of the larger workpieces of drilling.
The column is the part of the radial arm drill press which holds the radial arm which can be moved around according to its length. Arm raise: Adjusts the vertical height of the radial arm along the column. Arm clamp secures the column and the arm in place. The table is the area where the work pieces are fed and worked on. Base is the radial arm drill press part that supports the column and the table. Spindle is the rotated part of the drill press which holds the drill chuck used in holding the cutting tool.
For steel plate drilling, please contact us. Bebon can offer a series service for steel plate and pipe.