Contact

Address:
Zhengzhou city in China.

Phone:
0086-371-86151827

Email:
[email protected]
Super power Lapping machine
This is the equipment super power lapping machine. Adopt PLC programmable display control, roll lifting adopts displacement sensors display table display can be directly observed on work roll displacement, improve the product efficiency and product quality. Due to the lower roller level unchanged, it is easy to feed and operate. Overturned frame adopts hydraulic overturned. Provide detailed electrical schematic diagram, electrical cables strictly according to drawings, each at the ends of the wire number must be clear and complete line terminal row should be attached on the same line as the attachment number, tags, and should be in electrical wiring diagram and schematic diagram for the corresponding tag; Equipment using the electric parts are all made of famous brand high-quality products, electric protection device (such as current relay, air switch, etc.) must be strictly tested before installation, and ensure reliable operation.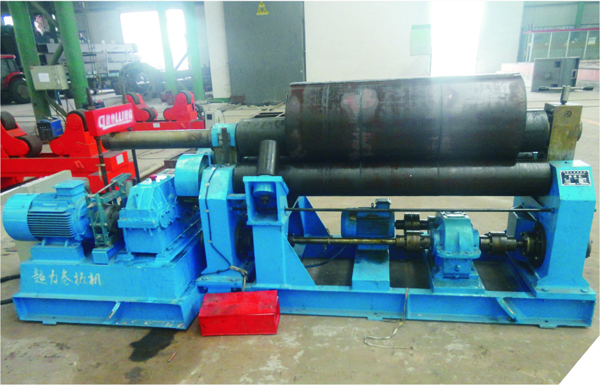 Super power Lapping machine features include smooth operation, flexible control, no jam, oil spills and abnormal noise. Equipment has high reliability, low failure rate. Three four roller plate bending rolls, W12 series end of the board of the equipment has the function of bending, the sheet metal to a feeding, do not need to back plate bending and the workpiece can be completed through rolling forming. Under the machine on the work roll driven roller, roller and the rise and fall of on both sides of the roller adopts hydraulic transmission, lifting displacement controlled by computer, automatic leveling, screen display, synchronization accuracy + / - 0.2 mm, flip the dumping and reset of the bearing body adopts hydraulic drive, roll on the tail of the balance mechanism, can be discharged after rolling the workpiece and cylinder.
With mobile independent work station, may at any time move operation, the machine is equipped with safety interlock, the
super power lapping machine technical level
is high, full functions, high precision, convenient operation, is the ideal of modern numerical control plate bending equipment. Are the sources of energy, traffic, petroleum, chemical industry, boiler, shipbuilding, water and electricity, metal structure industry such as rolling round, arc and the ideal choice for conical workpiece model.