Contact

Address:
Zhengzhou city in China.

Phone:
0086-371-86151827

Email:
[email protected]
Laser cutting main advantages
Laser cutting
has many advantages compared with other steel cutting methods. Laser cutting techniques can be used in many different fields machineries fabrication, food processing etc. Bebon international can supply steel products processed by laser cutting according to customers' requirements.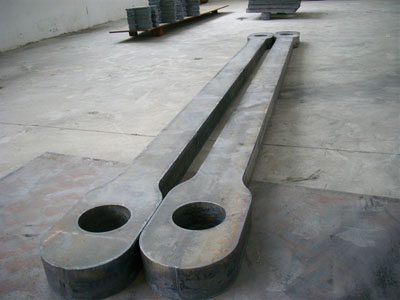 Laser cutting advantages:
High precision
: positioning accuracy of 0.05 mm, repetitive positioning accuracy of 0.02 mm;
Cut surface is smooth, no burr, cutting, surface roughness of incision within Ra12.5 general control;
Speed: cutting speed can be up to 10 m/min, maximum positioning speed can reach 70 m/min, much faster than the speed of the cutting;
Don't damage the work-piece: laser cutting head with material surface contact, ensure no scratch artifacts;
not affected by the influence of the work-piece shape: laser machining flexibility, can be processing any graphics, can cut pipes and other profiles;
Save material
: using a computer programming, can put the different shapes of products to suit cut the whole plate material, maximize the utilization rate of material etc.
Serving as an authorized laser cutting pieces manufacturer and supplier, we are longing for cooperation with you. To find out more about laser cutting pieces and receive a competitive quotation for laser cutting pieces, please contact us.