Contact

Address:
Zhengzhou city in China.

Phone:
0086-371-86151827

Email:
[email protected]
Laser cutting types and application
Laser cutting
technology is usually controlled by computerized numerical control (CNC) technology. Bebon steel is equipped with dual 80" x 160" shuttle tables and are easily capable of maintaining tolerances of +/- 0.005" for material up to 0.875" thick.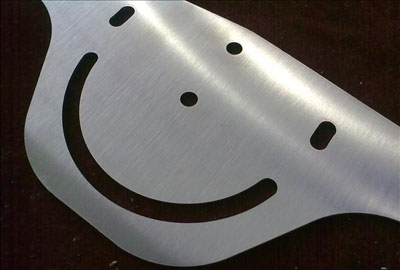 High cutting quality, high efficiency, fast cutting speed, non-touchable cutting, suitable for various materials
Laser cutting types:
Laser cutting can be divided into laser cutting, laser vaporization melting oxygen cutting, laser cutting and laser scribing and the control of four types of fracture.
Laser cutting has been widely used in the field of automobile manufacturing, car roof window space such as curve cutting technology;
Laser cutting technology is also widely used in the field of non-metallic materials.
Any questions about laser cutting or want more detailed information about our laser cutting pieces, please contact us by calling or emailing. Your inquiry will be answered in the shortest time.