Contact

Address:
Zhengzhou city in China.

Phone:
0086-371-86151827

Email:
[email protected]
Plasma cutting advantages and disadvantages
There are many
cutting methods
, each of which can reach steel plate cutting ‌cut and each has own characteristic. Plasma cutting is one of them. Plasma cutting advantages and disadvantages are presented as follows.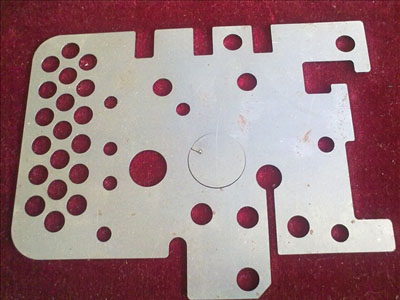 Can be for all of the sheet metal cutting, cutting speed, and high cutting efficiency, cutting precision.
If more than 20 mm steel plate thickness, is more difficult.
there are many influential effect of plasma cutting, such as current, voltage, the cutting speed and cutting nozzle height, etc. In general, on the premise of can ensure the quality of cutting, we should try to improve the cutting speed. When cutting, if use auxiliary gas is different, the cutting speed is different, so should be specific. In addition, when different species and thickness of the steel plate cutting, should own corresponding to the best process parameters, so we should according to the actual situation to determine, in order to achieve good cutting effect.
We have formed a complete professional team to offer one-stop service for all of our customers. So if you have need for steel or other similar steel product, please get contact us timely. Any inquiry or suggestions would be highly appreciated.