Contact

Address:
Zhengzhou city in China.

Phone:
0086-371-86151827

Email:
[email protected]
Punching machine brief introduction and classification
Different
punching machines
will be used for different applications. Bebon international has advanced punching machines to meet our customers' different requirements about products.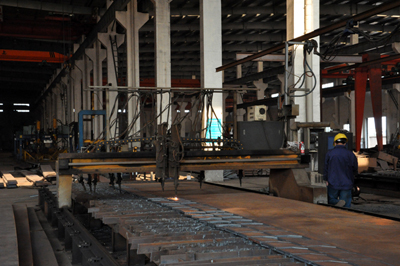 Punching machine is also called the edm machine. Its working principle is to use dynamic vertical straight up and down movement of thin metal brass electrode (called wire electrode), pulsed spark discharge of artifact removal in metal forming.
According to different applications, punching machine is roughly divided into two kinds, one kind is liquid punch, most common one in general use. Another is gas punch, so not easy to be blocked, more precision holes can be processed.
Serving as an experienced steel supplier, bebon has kept consistent sincere attitude towards all of our customers all the time. We make steel exporting business with clients on the basis of mutual trust and win-win effect, and have won good reputation with excellent quality and lowest price. We are sincerely looking forward to build long-term cooperation relationship with you, so if you have need, please contact us at any time available.