Contact

Address:
Zhengzhou city in China.

Phone:
0086-371-86151827

Email:
[email protected]
Steel Tube Truss supplier in China
Steel tube truss refers to lattice structure with round rods connected to each other at the ends. Truss pieces make the truss structure very economy and light. Besides, tube truss is flexible to make the shape according to the difference requirement. Bebon is a professional steel tube truss supplier, we can offer you different steel tube truss shape.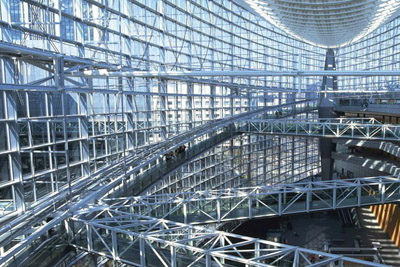 Steel Tube Truss Characteristics:
Compared with traditional open cross section steel trusses, sectional truss structure and material around the axis relatively evenly distributed, so cross-section also has good compressive and flexural torsional load capacity and greater rigidity, simple structure. Besides, steel tube truss has overall good properties such as torsional rigidity and aesthetic appearance, and easy production. What's more, it' s very durable and affordable. It is a good choice to purchase steel tube truss.
Steel Tube Truss application:
Steel tube truss can be made in simply supported truss, arch, frame and tower and so on according to flexibility of shape shaping. Now steel tube truss structure has been widely used in many of large-span building venues, such as convention centers, stadiums or other large public buildings.
As a steel tube truss supplier in China, we assure that the steel tube truss price is very competitive. We have large ex-stock of steel tube truss in our mill. Please feel free to send your requirements of steel tube truss to us.