Contact

Address:
Zhengzhou city in China.

Phone:
0086-371-86151827

Email:
[email protected]
The requirements of flame cutting
Flame cutting
has many requirements about the cutting material, compared with other cutting methods. Bebon steel can supply various cutting pieces treated by different cutting methods for all of our customers.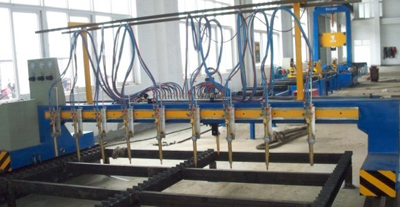 Metal in the oxygen burning point should be lower than the melting point;
Melting point of metal oxide should be lower than the metal melting point;
Metal cutting oxygen flow in the combustion should be exothermic reaction;
The thermal conductivity of the metal should not be too high;
Obstacles in the metal cutting process and improve the steel harden-ability of less impurity.
Materials are in accordance with afore-mentioned conditions are pure iron and low carbon steel, medium carbon steel and low alloy steel and iron, etc. Other common metal materials such as cast iron, stainless steel, aluminum, and copper, etc., must be the use of special cutting methods (such as plasma cutting, etc.).
We are longing for win-win profit between customers and our suppliers. So we would take serious quality supervision to ensure no inferior
steel products
flowing into our target market. We only provide qualified steel product with best quality and reasonable price for our customers. If you have need, get contact us.