Contact

Address:
Zhengzhou city in China.

Phone:
0086-371-86151827

Email:
[email protected]
Water-jet cutting features and advantages
Water-jet cutting
is also known as ultra-high pressure water cutting. Water-jet cutting has high demand of the technology. Bebon international has advanced Water-jet cutting techniques and skilled worker. We can supply steel cutting pieces on the technical treatment of water-jet cutting.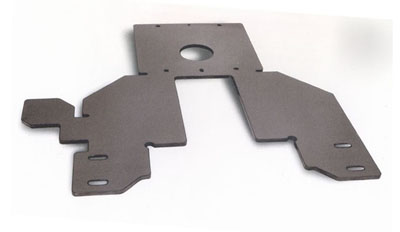 Active tolerance control produces more accurate parts at significantly higher cutting speeds than parts cut with a conventional water-jet;
This system utilizes a newly-developed advanced motion system that incorporates unique mathematical cutting models, which control a small, articulated wrist that is attached to the cutting head;
The wrist allows the cutting head to tilt in any direction, compensating for the stream lag and taper experienced with conventional water-jet cutting machines;
Ultra pierce vacuum assist allows us to pierce holes in brittle or laminated material such as glass, ceramic and fiberglass reinforced material.
No heat affected zones - it is a cold process;
No tool contact, therefore no edge deformation;
No restriction on hole sizes;
Little or no burr, Extremely detailed geometry etc.
Any questions about our water-jet cutting or want more detailed information about our water-jet cutting pieces, please contact us by calling or emailing. Your inquiry will be answered in the shortest time.