Contact

Address:
Zhengzhou city in China.

Phone:
0086-371-86151827

Email:
[email protected]
Waterjet cutting
We are proud to offer one of the fastest waterjet cutting services in the China. We have been undertaking waterjet cutting work for many years and our experience allows us to produce the highest quality waterjet cutting services at some of the most competitive prices you will find.
We are confident that you will not find a better waterjet cutting service anywhere in the China. Contact us today to find out what we can do for you or upload your CAD drawings for a fast quote!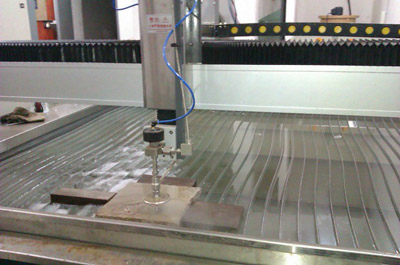 Our Flow Dynamic IFB abrasive waterjet cutting machine is equipped with the following
additional features
:
Active Tolerance Control produces more accurate parts at significantly higher cutting speeds than parts cut with a conventional waterjet.
This system utilizes a newly-developed advanced motion system that incorporates unique mathematical cutting models, which control a small, articulated wrist that is attached to the cutting head.
The wrist allows the cutting head to tilt in any direction, compensating for the stream lag and taper experienced with conventional waterjet cutting machines.
Ultra Pierce Vacuum Assist allows us to pierce holes in brittle or laminated material such as glass, ceramic and fiberglass reinforced material.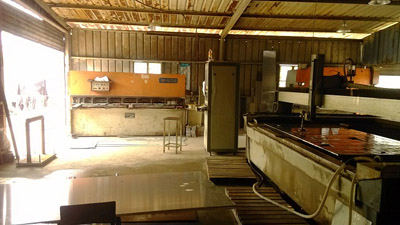 Abrasive waterjet cutting
has many benefits over conventional profiling methods including:
No heat affected zones - it is a cold process.
No tool contact, therefore no edge deformation.
Materials from thin shim to 200mm thick can be profiled.
Virtually any material can be cut.
Substantial material savings because the cutting tool is only 1mm wide.
Clean and accurate process.
No tooling costs.
Computer 'nesting' of parts maximizes material utilization.
Secondary cleaning operations are reduced or eliminated.
No restriction on hole sizes.
Little or no burr.
Extremely detailed geometry.
Very little side force is placed on the material whilst cutting, allowing delicate parts to be cut.